10 Best Superhero Movies of all Time
---
---
In the last decade, The frequency of releasing of a superhero movie is on top. If we talk about the box office collection of Marvel or Dc Movies, the records are high as well. One these movies list have grossed over 2 billion US dollar and 8 of them are in 1 billion box office club. These movies made most of the character famous for their live action role. On this day the superhero movies are so hyped, Producer and filmmakers are spending big money on these movies more awesome.
If you are regular of watching the superhero or comic book based movies just like one of the friends is? and you have a question just like he asked me: can you tell which is the best superhero movie. I want to start watching them and see what's so good about it and why these movies are so hyped. Ok then, Here am going to drop a list of Best 10 Superhero Movies or comic based moves. These comic book based movies are listed on my opinion bases and I will also the IMDB rating and their box office collection worldwide and there will be no spoiler about the movies are mentioned so, read freely:
10 Best Superhero Movies to Watch
#1 The Dark Knight
The Dark Knight was released in the year 2008, Directed by Christopher Nolan. Movie ranked top of list. Based charactor published by DC Comics. This is the second installment of "Batman Trilogy".Story Started with a robbery in a bank some people wearing a clown mask got noticed by police and the case was in the control of Commissioner Gordan who calls Batman and then the chase between Batman and Joker Begins. Except for action, story or dialogue this movie is especially known for the Role "Joker" portrayed by "Heath Ledger" and he wins Oscar for the role of best-supporting actor.
Best Superhero Movie based on Comic Books
IMDB Rating: 8.6 out of 10
Our Rating: 10 out of 10
Box Office: 367 Million dollar
#2 Spider-Man – Into the Spider-Verse
This best-animated superhero movie ever made. I watched this movie recently and believe all the hype about this movie is for a reason. The CGI is awesome, dubbing is beautiful, music is amazing and story, where we can multiple from the different universe, is an amazing combination of a superhero animated movie. This is purely based on Spider-man of "Miles Morales". It is the only animated movie in the list.

Best Superhero Animated Movie of All Time
IMDB Rating: 9 out of 10
Our Rating: 10 out of 10
Box Office: 1.005 Billion dollar
#3 Captain America Winter Soldier
It is the ninth movie of Marvel cinematic universe and the second movie featuring Captain America in lead role. The movie revolves around the childhood friend of Steve Rogers and he shows in the with a metal arm where everyone thinks he is dead. Its a moment of happiness for caps that there is someone who is alive from his time. This movie shows the politics of shield and hydra and both Hydra is working in an unethical way. The movie ends up saving the world from a disaster. Movie receives mix response from critics.
IMDB Rating: 7.8 out of 10
Our Rating: 9 out of 10
Box Office: 714 Million dollar
#4 Marvel's The Avenger
Time to assemble and fight against evil together. The 6th installment of MCU and last movie of phase 1, The Avengers was released in the year 2012. Our Heroes finally teamed up to stop the Chitauri army and Loki. Loki, who is step-brother of Thor concentrate the power of Tesseract (Space Stone) and open the door for Chitauri to enter and attack new york. This movie follows the events of past 5 movies of phase 1. If you are confused with the storyline of the connection with villain and heroes, I recommend you to read "Chronological Order of Marvel Cinematic Universe ".
IMDB Rating: 8.1 out of 10
Our Rating: 9 out of 10
Box Office: 1.51 Billion dollar
#5 Logan
Movie Starring Hugh Jackman as Logan. This is the movie where we can see Hugh Jackman portraying Wolverine (Logan). A movie based on the novel "Old Man Logan" by Mark Miller and Steve McNiven. In this movie, we can see Logan fighting against bad mutants to save her presumed daughter. The movie also stars Patrick Stewart as Professor X
Best R-Rated Superhero Movie.
IMDB Rating: 8.1 out of 10
Our Rating: 9 out of 10
Box Office: 619 Million dollar
#6 Captain America Civil War
With a heavy star cast including Robert Downey Jr, Chris Evans, and Scarlett Johansson. The third movie of MCU which casts so many superheroes in it after the two Avengers. This is the movie where you can your superheroes fighting against each other. The movie follows the events of winter soldier. Government passes an act that superheroes have to reveal their identity and work according along with shield but the captain is against this law.
IMDB Rating: 7.8 out of 10
Our Rating: 9 out of 10
Box Office: 1.152 Million dollar
#7 X-men Days of Future Past
This is the best movie released by x-men franchise. Starring Hugh Jackman in lead role where he travels past in time to save an alternative reality. In the reality, he meets young professor x, magneto, mystique, and other mutant characters. This is the must-watch a superhero movie, if you are a comic book fan.

IMDB Rating: 8 out of 10
Our Rating: 8 out of 10
Box Office: 747 Million dollar
#8 Deadpool
The origin story of anti-hero Deadpool makes everyone fan of this character. Ryan Reynolds plays the character of Deadpool in this super hero movie who is also famous for portraying green lantern in DC Movies. This is the second time we see Ryan Reynolds in X-men Francine. He first appears as Wade Wilson in X-men Origin (2009). It also a another r-rated movie in the list.
IMDB Rating: 8 out of 10
Our Rating: 9 out of 10
Box Office: 783 Million dollar
#9 The Dark Knight Rises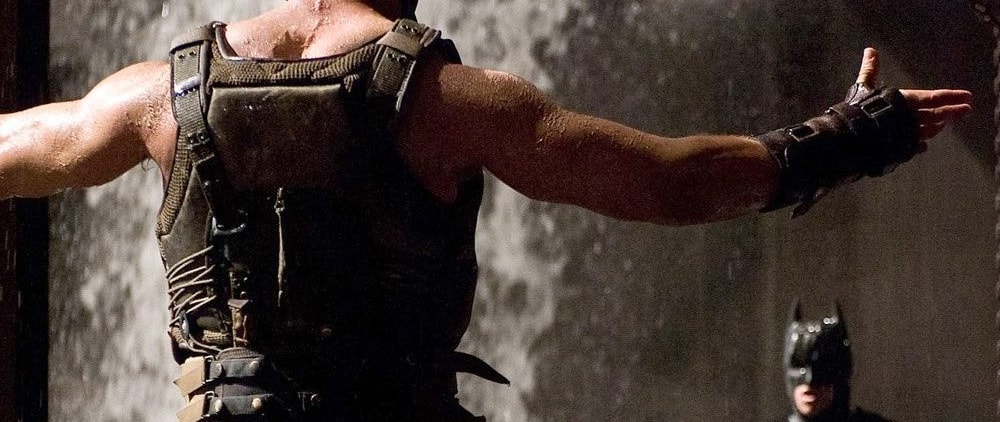 The third and last installment of Batman trilogy by Christopher Nolan. Star Christian Bale as Batman and Tom Hardy as Bane, a supervillain who makes the city cry with his evil plan. Bane planned a bomb in Gotham city and the story revolves around it.
IMDB Rating: 8.4 out of 10
Our Rating: 8 out of 10
Box Office: 1085 Million dollar
#10 Guardians of the Galaxy
Last Movie of the list, Guardians of the Galaxy. It is the Origin Story of Star-Lord (Peter Quill). The movie starts with a sequence in a hospital where the mother of Peter is dying by a brain tumor. This movie also introduces the audience with the cosmic side of Marvel Cinematic Universe where Peter meets with Gamora (Daughter of Thanos) and other guardians, Rocket, and Groot and we are ended up list with this movie.

IMDB Rating: 8.4 out of 10
Our Rating: 8 out of 10
Box Office: 1085 Million dollars.

Tags: 10 best superhero movie, 10 superhero movie to watch, all time best super hero movie, List of Best Comic Movie